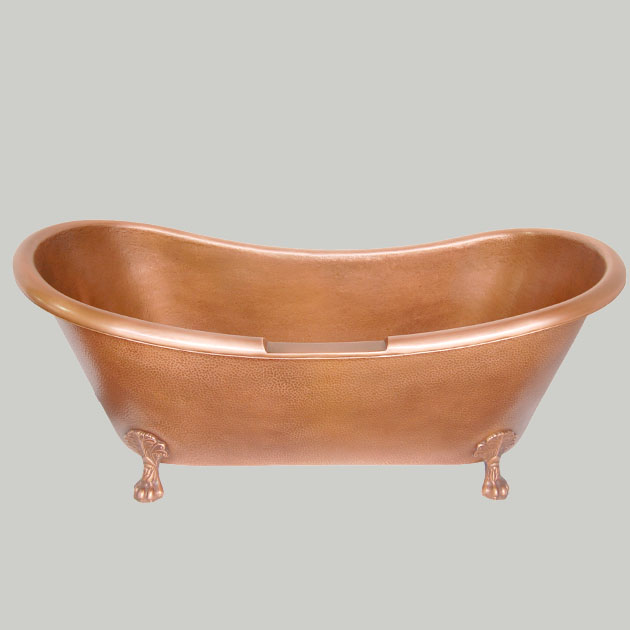 Clawfoot Bathtub with Tap Deck
Clawfoot Bathtub with Tap Deck # COPP10008
Copper Bath Tub Description:
This Victorian Vintage Copper Double Slipper Clawfoot Bath Tub is totally hand crafted by skilled artisans. The interior metal is hand hammered and finish is Copper Antique.
The Exterior metal is also Hand Hammered with Copper Antique Finish. It has 7" Tap Deck on sides
Dimension
Length: 72"
Width: 32"
Height: 29"
Drain Size: 2 1/8"
Price:
$2065

$2950

30% Off


add to cart